Aqarchain: The First Decentralized Real Estate Investment Ecosystem
Digitizing the real estate industry with an end-to-end platform that enables a seamless online experience for users.
This post is also available in:
Español (Spanish)
CEO Aqarchain Waqas Nakhwa stated that the project has a bright future thanks to its innovative commitment to blockchain technology and tokenization as a method to decentralize the acquisition of real estate.
" AqarChain is digitizing the real estate industry with an end-to-end platform that enables a seamless online experience for users. The project offers a cutting-edge investment platform for real estate investors with a decentralized tokenized infrastructure. "
Aqarchain will be the world's first decentralized real estate market
Aqarchain is a real estate investment platform powered by the Tezos blockchain and regulated by the Dubai Financial Services Authority (DFSA) at the DIFC (Dubai International Financial Center), which aims to create a decentralized ecosystem where investment in real estate it's as easy as investing in stocks on the stock market. This objective is achieved by dividing up the real estate properties.
Aqarchain's mission according to Nakhwa is to become a global platform where properties from around the world will be included in a list that allows investors from around the world to participate in the purchase of tokenized shares of the property.
How does Aqarchain work?
In an AMA held in the CriptomonedaseICO community, the Aqarchain boss answered a question about how the project's gears move:
" [First] an NFT is created for each property and the NFT metadata contains the property information such as property title, location, area, services. The NFT splits up even more. now how it is fractionated is the area of ​​the property determines the number of fractional tokens of the NFT, the area in square meters or square feet.
Each property is minted in NFT. and, by nature, [a] NFT is proof of ownership of digital assets. So we split each NFT into fractional tokens, the number of fractional tokens you own determines your ownership stake. Owning fractional tokens is proof of ownership, and if you sell the fractional tokens, ownership is now transferred to a new buyer. "
After that he added:
" The properties listed on the platform are verified by the AqarChain team and undergo a selection process before being finally listed and ready for sale. Property documents are verified and a proper appraisal is made through a registered appraisal expert to determine the correct property value. "
Origin and plans
Regarding what motivated them to create Aqarchain, he said:
" Technology is at its core and restructures the operations of various industries. With new inventions and innovations rapidly developing, it is better to adapt to these changes. Blockchain technology and the real estate industry describe a possibility of this merger.
On the presence of the token in cryptocurrency exchanges he clarified:
" The project plans to list on 2 exchanges on day 1 of its premiere, and then be listing on as many exchanges as possible over a period of time. "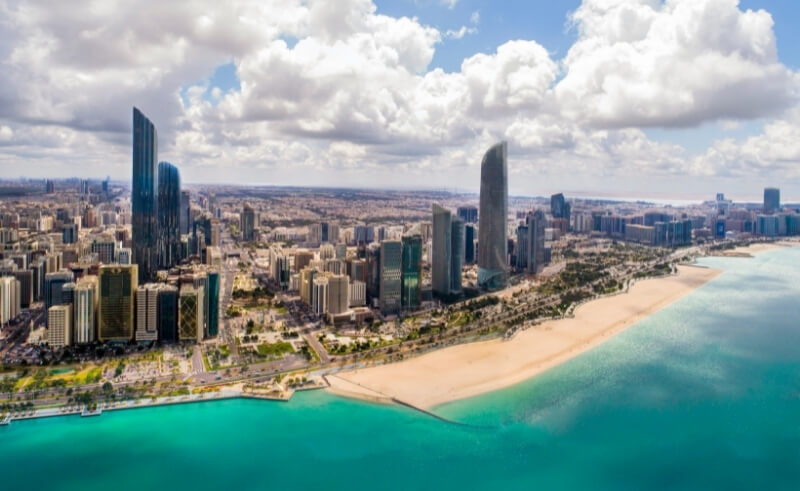 Token AQR
Aqarchain is launching its native utility token AQR that can be used to gamble DeFi and earn rewards. AQR staking is a feature that allows users the option to earn rewards on the linear broadcast block.
AQR token rewards are earned by betting the AQR token, betting the XTZ coin, and betting the LP token generated by adding liquidity on decentralized exchanges. The AQR token can be combined with XTZ (Tezos token) and BNB (Binance Token) to create LP Token (liquidity provider token) that can be staked even more to earn more rewards.
During the question session, the project spokesperson listed the advantages that AQR holders will have:
With the AQR token users can participate in governance voting.
With AQR tokens, users will get an additional discount on the purchase of fractional tokens.
AQR tokens can be used to pay rent for the property.
AQR token holders can bet on the platform to earn more AQR tokens in rewards.
Users can earn dividends on AQR tokens.
Buying now at the IEO there is an advantage over the listing price.
Security
In reference to how well prepared Aqarchain would be in the face of a possible attack by malicious actors, Nakhwa stressed:
" Aqarchain has 2 levels of security, the property data is stored in a conventional database with maximum cyber security, and the 256-bit SHA encrypted hash is stored in the blockchain, similarly documents are stored in an IPFS and the hash of the documents on the blockchain. The smart contracts then use the hash to fetch data and coin NFT.
Once confirmed by mathematical consensus, the NFT is permanently linked to the unique hash identifier and distributed blockchain ledger, the NFT is minted and secured on the blockchain. "
Links
Twitter: https://twitter.com/aqarchain_io
Telegram: https://t.me/aqrxtoken
Linkedin: https://www.linkedin.com/company/aqar-chain/mycompany/
---
¡Asegúrese de no perderse ninguna noticia importante relacionada con Criptomonedas! Siga nuestro feed de noticias de la forma que prefieras; a través de Twitter, Facebook, Telegram, RSS o correo electrónico (desplácese hacia abajo hasta la parte inferior de esta página para suscribirse). Bitcoin nunca duerme. Tampoco nosotros.
---
Descargo de Responsabilidad: Este comunicado de prensa es sólo para fines informativos, la información no constituye consejo de inversión o una oferta para invertir. Las opiniones expresadas en este artículo son las del autor y no representan necesariamente los puntos de vista de CriptomonedaseICO, y no deben ser atribuidas a, CriptomonedaseICO.
---
¿Utilizas Telegram? Únete a la mejor comunidad de trading en Telegram para recibir Señales Exclusivas de Compra y Venta de criptomonedas, acceso a nuestros Cursos Gratuitos, debates y análisis de proyectos! // www.criptomonedaseico.com
This post is also available in:
Español (Spanish)