Austria: Post opens Bitcoin machines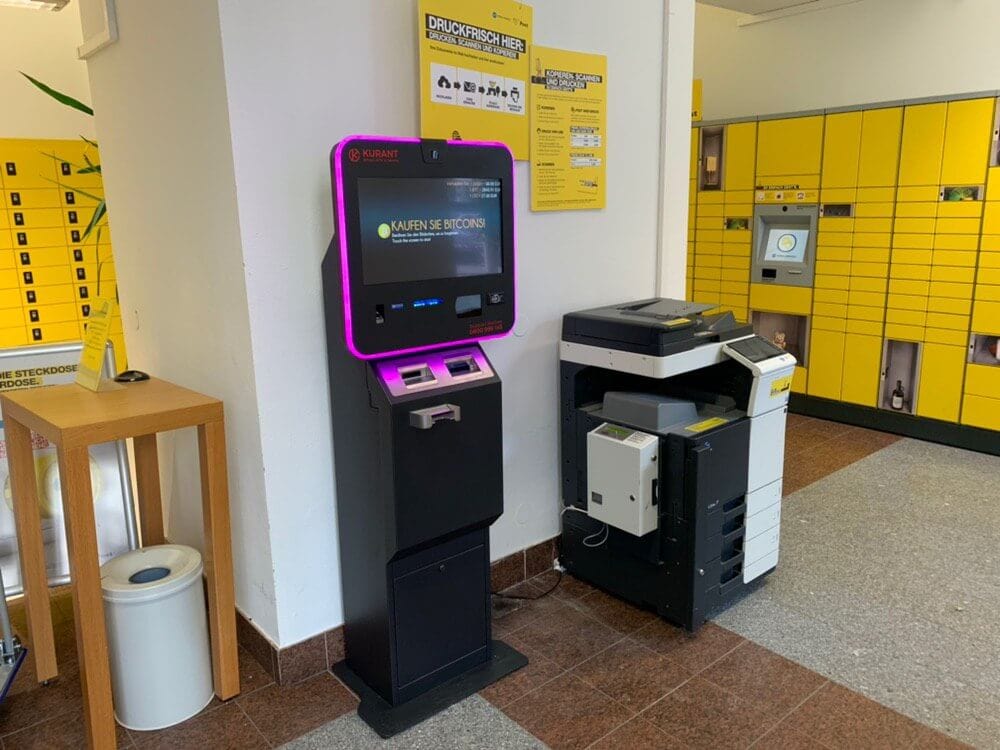 Where can I buy and sell Bitcoin at vending machines? Not in Germany. At least not really. Although the trade is not punishable according to a judgment of the chamber court Berlin. But without the approval of the Federal Financial Supervisory Authority (better known as BaFin) he is also not allowed. And BaFin has not yet issued a license for BTC machines.
Bitcoin machines in Austria
But something is happening in the neighboring German-speaking neighboring countries. In addition to Switzerland, Austria is now also installing bitcoin machines. According to a press release available to CriptomonedaseICO, Austrian Post has teamed up with vending machine manufacturer Kurant GmbH to launch a pilot project. Accordingly, they have set up BTC machines in three branches of Austrian Post. These are intended to make it possible for anyone interested to safely and reputedly buy and sell cryptocurrencies via an easy-to-use interface. Stefan Grill, Managing Director of Kurant AG:
The cooperation with Austrian Post is not only a great entrepreneurial step for us, but also a sign of confidence in the seriousness of Kurant GmbH and in the future of cryptocurrencies.
Furthermore, the cooperation ensures a secure and reliable processing of the transactions and thus the greatest possible satisfaction of the buyers and sellers.
The machines are now in Salzburg, Linz and Bregenz.
Bitcoin machines in the neighboring country
Also in the neighboring Switzerland one can buy and sell Bitcoin at the automat. Here it is the Swiss Federal Railways (SBB), which carry cryptocurrencies in the middle of society. However, since you can buy cryptocurrencies directly from the ticket vending machine, Switzerland can provide many more points of contact to buy and sell Bitcoin. So she upgraded a total of 2,300 machines nationwide.
Blockchain & Fintech Jobs: Looking for a new challenge? In our Job Market Find current jobs from Blockchain & Fintech companies.
---
Be sure not to miss any important news related to Cryptocurrencies! Follow our news feed in the way you prefer; through Twitter, Facebook, Telegram, RSS or email (scroll down to the bottom of this page to subscribe). Bitcoin never sleeps. Neither do we .
---
Disclaimer: This press release is for informational purposes only, the information does not constitute investment advice or an offer to invest. The opinions expressed in this article are those of the author and do not necessarily represent the views of CriptomonedaseICO , and should not be attributed to, CriptomonedaseICO .
---