Betting on the Blockchain: For everyone and for everything – An interview with the founders of DigiOptions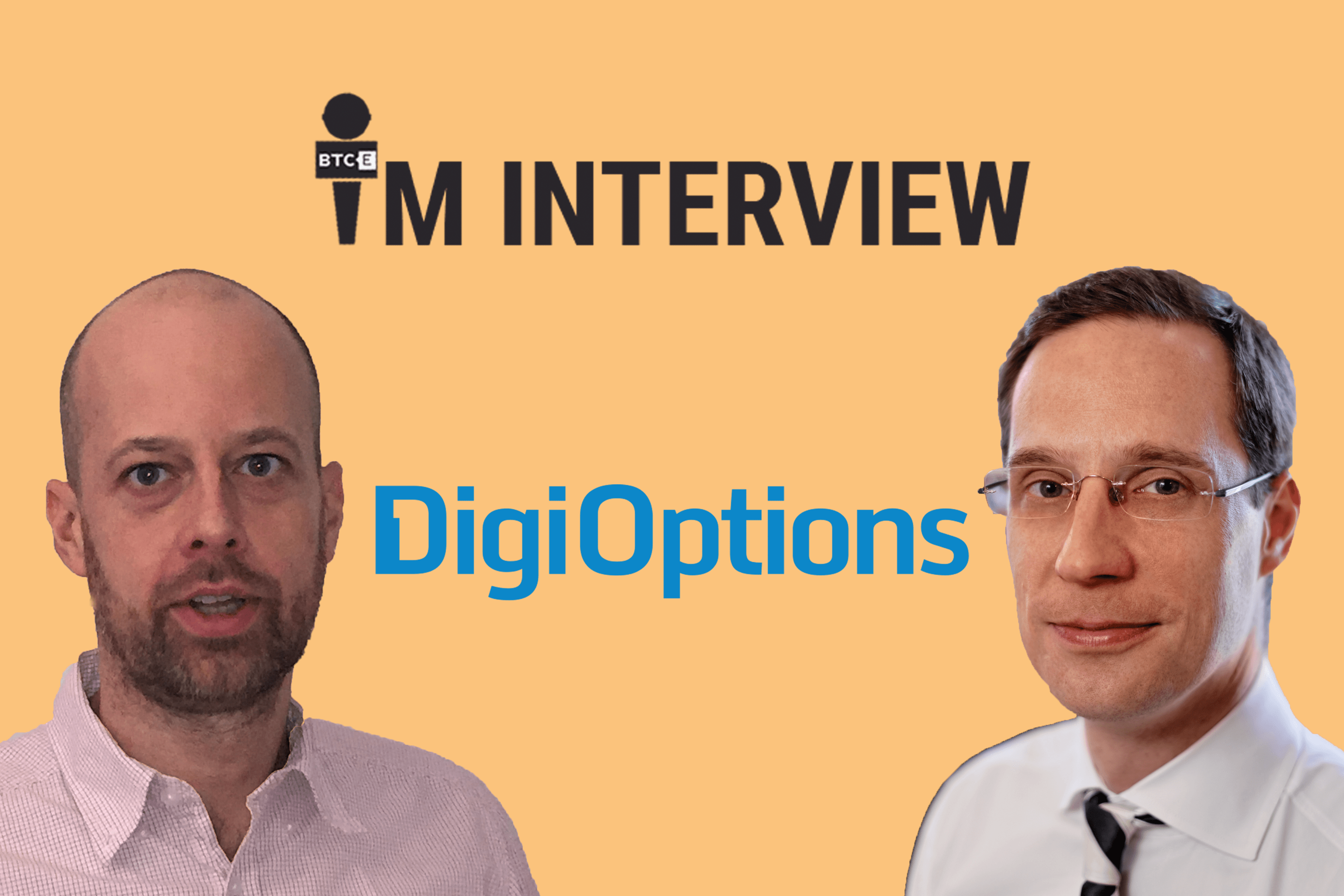 CriptomonedaseICO: How did you come up with the idea of ​​setting up DigiOptions?
Holger: We had the idea for DigiOptions over ten years ago. At that time, we did market making with our first FinTech, as a service for a financial betting platform. This worked very well: Our Trading Bot filled the order book for our client fully automatically – he was very happy because he had liquidity in his markets and thus the decisive competitive advantage. We founded DigiOptions at that time, but stopped the project because of regulatory requirements. Now we live in the Blockchain world and have received the OC of the BaFin supervisory authority. Now we can start.
CriptomonedaseICO: How do the digital options work and how are they different from other financial derivatives?
Holger: A digital option is nothing more than a bet. For example, on DigiOptions.com you can find a bitcoin market. There you can bet if the Bitcoin is worth between $ 7,250 and $ 7,500 tonight. This costs, for example, 0.2 ethers. If you win the bet, you will automatically receive 1 ether transferred to your wallet. As a trader you only need an ether wallet. A bank account does not have to be opened. Everyone can bet on DigiOptions – on everything.
CriptomonedaseICO: Why is the Ethereum Blockchain being used for you?
Ulf: We are completely decentralized with our platform – from the order book to the matching of supply and demand to billing. We can only do this with the Ethereum Blockchain and the Smart Contracts there. We use smart contracts and confidence in the Ethereum Blockchain. It is guaranteed that every user gets paid his profit in the end. Because who offers a bet, must first deposit the amount on the Blockchain. So we eliminated the default risk. With the Blockchain we want to be not only safer but also faster: A new market can be set up with just a few clicks. The users have the control: they open the markets and count them off.
CriptomonedaseICO: Now you are not just talking about options on cryptocurrencies. Your digital options should also be able to handle various events, for example from the world of Sport and politics. Can you elaborate what you can imagine?
Ulf: Our vision is a whole universe of decentralized betting markets. We'll start betting on cryptocurrencies like Bitcoin, Ether or Ripple. Then markets follow politics ("Will Trump win the next presidential election?"), Sports, weather and society. Finally, our users can also offer markets for local events ("Who wins the tournament of the local football club?"). We are very curious about which bets are created by our users.
CriptomonedaseICO: What is the regulatory situation here? Not everyone can open a betting market.
Holger: Persons or companies that open a betting market must comply with the legal requirements of their country. We also point this out in our disclaimer. We want to work with strategic partners who have the appropriate licenses.
CriptomonedaseICO: How are you regulated yourself?
Holger: DigiOptions develops the software for the options markets and makes them available as free software. We do not run the stock exchange ourselves, we do not open markets and do not discount them. We only use online advertising to ensure that interested traders find the betting markets. For this advertising service we are paid success-dependent. So we are an online affiliate marketer. At the end of October, we received the OK of the German Financial Supervisory Authority for our business model because we do not operate any financial services.
CriptomonedaseICO: Are not the Augur or Gnostic platforms competitors of yours as they also offer bets on various events?
Ulf: Augur and Gnosis are competitors and at the same time role models for us. They were early on the market and have developed important preparations for decentralized markets. They call this Prediction Markets, as you can see in the prices, with what probability the event occurs.
We hope that we have learned from our competitors in one point: we have seen in our previous market making that liquidity in the offered markets is important.
CriptomonedaseICO: And how do you ensure that there is enough liquidity in your betting markets?
Ulf: We have developed a trading bot that trades on the markets and thus fills the order book. So if someone wants to trade, they can simply accept one of the offers available. The bot practices strict risk management: if the risk in an event is too high, it simply buys the opposite event. This allows us to ensure liquidity in many markets with limited resources.
CriptomonedaseICO: What is your business model?
Holger: We are affiliate marketer. When someone opens a market, they can specify in the Smart Contract what proportion of their earned transaction costs they want to make for online marketing. If the share is attractive to us and the market is serious, then we turn to online advertising for its market. DigiOptions should become the central point for digital options markets on the Blockchain.
CriptomonedaseICO: What is the current status? What are the next steps for DigiOptions to launch?
Holger: Since one year our prototype runs stable on the Ethereum Testnet. The technical proof of concept has been provided and we were able to implement the wishes of the test users. After three years of preparation, we founded the company in August 2019 and in October 2019 received the supervision of the supervisory authority. These were significant milestones. At the beginning of 2020 we will go live with DigiOptions.com on the Ethereum Mainchain. Our test users expect this impatiently.
---
Be sure not to miss any important news related to Cryptocurrencies! Follow our news feed in the way you prefer; through Twitter, Facebook, Telegram, RSS or email (scroll down to the bottom of this page to subscribe). Bitcoin never sleeps. Neither do we .
---
Disclaimer: This press release is for informational purposes only, the information does not constitute investment advice or an offer to invest. The opinions expressed in this article are those of the author and do not necessarily represent the views of CriptomonedaseICO , and should not be attributed to, CriptomonedaseICO .
---