Bitcoin passes the psychological barrier of $ 10,000 – Cryptonaute
This post is also available in:
Español (Spanish)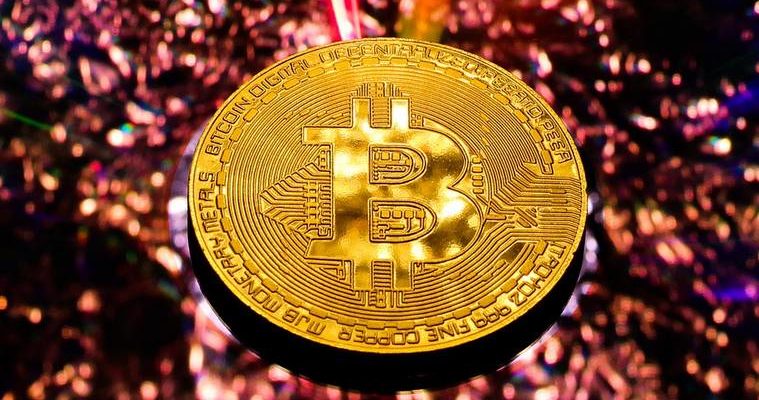 Around one in the morning, Bitcoin has crossed the threshold of $ 10,000, getting closer to its highest peak in December 2017. Its price now evolves around $ 10,600.
This year, Bitcoin is in great shape and we prove it again this night by passing the symbolic bar of $ 10,000. A level he had not reached since January 2018.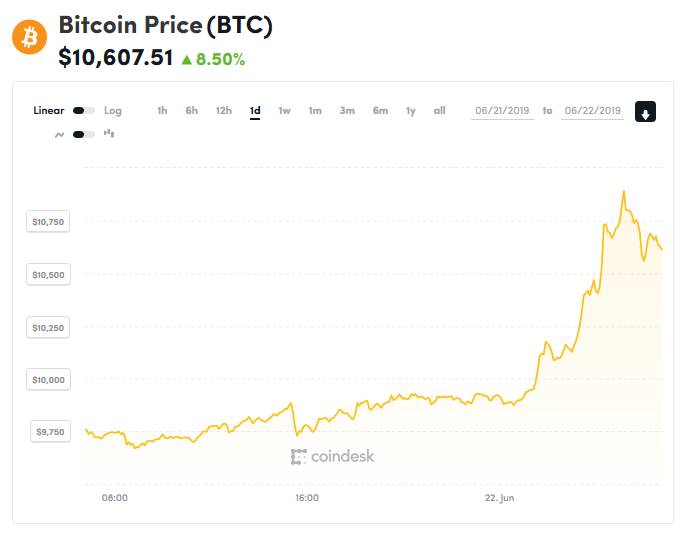 As noted yesterday, many analysts agree that the recent presentation of Libra, the future digital piece of Facebook, could be at the origin of the rally on the first cryptocurrency of the market. Indeed, the arrival of such a giant in the small world of blockchain would be a positive development for the industry.
"This could be attributed to the publication of Facebook about the details of his long-awaited cryptocurrency. When Facebook published the white paper, the main TV channels have taken over the info. That put Bitcoin in light. "commented David Martin, CIO at Blockforce Capital
In addition, bitcoiners are already preparing for the future halving of Bitcoin, scheduled for May 2020 and during which mining rewards on the network will be divided by 2, thus reducing inflation.
Although Bitcoin seems to drive the trend, most cryptocurrencies have progressed in the past 24 hours. The coursesEthereum, Bitcoin Cash and Binance Coin have increased by more than 5% while XRP, Litecoin and EOS show earnings below 4%.
The Cryptonaute newsletter:
---
Be sure not to miss any important news related to Cryptocurrencies! Follow our news feed in the way you prefer; through Twitter, Facebook, Telegram, RSS or email (scroll down to the bottom of this page to subscribe). Bitcoin never sleeps. Neither do we .
---
Disclaimer: This press release is for informational purposes only, the information does not constitute investment advice or an offer to invest. The opinions expressed in this article are those of the author and do not necessarily represent the views of CriptomonedaseICO , and should not be attributed to, CriptomonedaseICO .
---
This post is also available in:
Español (Spanish)