EarnBet: the world's first 100% decentralized casino
EarnBet: the world's first 100% decentralized casino
This post is also available in:
Español (Spanish)
Русский (Russian)
EarnBet is the first 100% decentralized casino in the world. The platform is totally transparent because it works with blockchain technology, so it is a fair ecosystem in which it is not possible to cheat.
In addition, the company is owned and operated by Aurora Tech NV, a firm registered and established under the laws of Curacao, registration number 148186 and registered address at Abraham de Veerstraat 7 Willemstad, Curacao.
The transparency of this platform is such that all EarnBet bets are registered in the EOS blockchain and are verifiable. Also, the platform has already performed a statistical analysis of more than one million bets registered in the blockchain, which can be reviewed by users.
The portal has a random number generation to ensure transparency, in which users send a seed with their bet, which is obtained with a unique bet_id sequence. Said hash is signed with a pair of keys on the server. Once this process is completed, the contract knows the public key and then verifies that this signature is correct.
Due to the complexities of ECC, this signature must be unique and random, so a demonstrably fair random number is created and whose results can be verified in the blockchain.
EarnBet currently has six games, which are: dice, Hilo, Baccarat, Crash, Jackpot and BlackJack.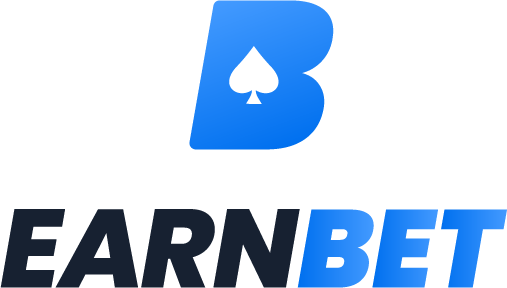 BET token
EarnBet has its own native token called BET, which is an altcoin created in the EOS blockchainand whose value is anchored 1: 1 against the EOS cryptocurrencyand which pays 100% of the casino's winnings.
The platform, which receives deposits in Bitcoin and Litecoin, automatically converts all deposits received into BET. So users place bets with the portal's native token and regardless of which digital currency they use, they will always win BET tokens.
Once he has finished playing, the client can withdraw these BETs directly to his own EOS wallet / address.
Both to deposit and to withdraw, the player pays the transaction fees (if applicable).
EarnBet is investigating the feasibility and plans to add support for Bitcoin Cash and Ethereum. In addition, you could add XRP, Tron and USDT.
Why have BET tokens?
By owning BET tokens in an EOS account or EarnBet, users can earn money passively by receiving a portion of the casino's winnings as a reward.
This part is calculated by dividing EarnBet casino earnings (80% of EarnBet revenue), by circulating the supply of BET tokens, multiplied by the amount of BET tokens the customer has.
The reward can be claimed every second if the minimum amount is met for it. So far about $ 4,000,000 have been paid among BET token holders.
In addition, EarnBet grants another method to make money passively, through its referral program, in which registered users receive a link that, by sharing it, allows them to generate 0.25% winnings from all bets placed by your referrals.
Likewise, 10 BET tokens can be won, just by registering, depositing US $ 75 and placing them on a bet.
Do you want more information? Visit to EarnBet.
Website: https://earnbet.io
Twitter: https://twitter.com/earnbetcasino
GitLab: https://gitlab.com/EOSBetCasino
Telegram: https://t.me/earnbetcasino
---
Be sure not to miss any important news related to Cryptocurrencies! Follow our news feed the way you prefer; via Twitter, Facebook, Telegram, RSS or email (scroll down to the bottom of this page to subscribe). Bitcoin never sleeps. Neither do we.
---
Disclaimer: This press release is for informational purposes only, the information does not constitute investment advice or an offer to invest. The opinions expressed in this article are those of the author and do not necessarily represent the views of CriptomonedaseICO and should not be attributed to CriptomonedaseICO.
---
Follow us on Telegram //  www.criptomonedaseico.com
This post is also available in:
Español (Spanish)
Русский (Russian)