Libra and Crypto-Monetary Policy: Prof. Dr. Interview with Christian Piska from the University of Vienna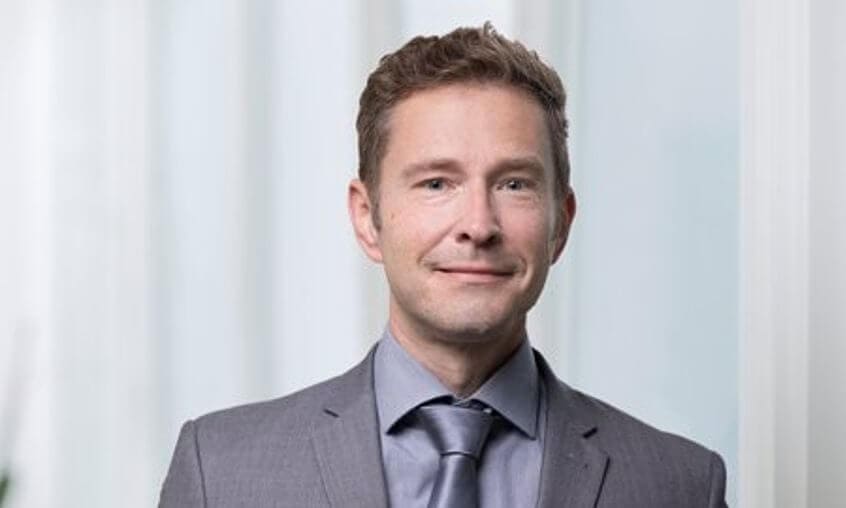 In 2019 we conducted countless interesting interviews that are worth republishing. The following interview was published at CriptomonedaseICO in October 2019.
CriptomonedaseICO: How do you assess the chances that Libra will be approved by the regulators?
Prof. Dr. Christian Piska: You cannot answer that in general. There are different statements from individual regulators, although we know that Germany and France have clearly positioned themselves against Libra. That was also to be expected. After all, a state currency is a fundamental part of state sovereignty, and a coin that is backed by such a power as Facebook quickly appears to the established financial world as unwanted competition. Russia and China also see private stable coins like Libra as a threat.
In contrast to China or Russia, the USA could benefit from Libra here, as the cover is to be provided to a large extent by US government bonds. Europe could also benefit by including euros in the Libra currency basket. Accordingly, there may still be changes in politics. I see a lot of negotiation potential for Facebook.
CriptomonedaseICO: Detached from this real political view. What is the legal or constitutional perspective on projects like Libra?
piska: Internationally still inconsistent. There is, for example, the perspective that a currency must come from the state or the central bank in order to be legally considered a currency. If it does not do this, then legally it is a product or commodity produced by a company, not a means of payment. This is also the definition of the "virtual currency" according to the 5th EU Money Laundering Directive, which Libra could well meet. However, there are also attempts to qualify Libra as e-money because of its central structure, or even as a form of STO, should the holders be granted rights against the Libra Association. So there are several ways that Libra can be legally introduced in the EU. It is easiest for Facebook if Libra is recognized as a virtual currency.
In order to contribute my experience in the field of virtual currencies and to clarify their legal framework, the manual "Blockchain rules" will soon be published by MANZ Verlag in Vienna. There, together with my co-publisher Oliver Völkel and my authors, I gave answers to all conceivable legal questions relating to digital assets – from the basic classification and definition to the GDPR and tax.
CriptomonedaseICO: Do you think that Facebook or the operator network takes user privacy into account and does not have access to Libra users' personalized financial data?
piska: One can doubt whether that is really the case. Data is very valuable, especially when it comes to our buying behavior. This applies not only to Libra, but to all digital currencies that are issued and controlled centrally. Think of government digital currencies as they are now being discussed in Europe or as they will be released in China soon. There will be no privacy at all here. Basically, you have to be aware that even with decentralized Bitcoin there is no longer any absolute privacy, since transactions can be traced. I also think it is quite conceivable that a state would allow Libra if the financial data were exchanged in return. There is a lot of room for bar training.
CriptomonedaseICO: As already mentioned, China is likely to have created the least anonymous currency this year with its digital central bank currency. Do you still see advantages that a highly centralized digital currency can have?
piska: Such a currency can certainly simplify many things, especially in the digital age. Nevertheless, it can also lead to massive surveillance of the population, especially in a country that is not so well known for its liberal stance. To what extent one can greet such state-centralized currencies is above all a question of political stance.
CriptomonedaseICO: In China, we are now experiencing that not only banks, but also tech companies are entrusted with issuing the digital central bank currency. So it is Alibaba and Tencent that should help with the distribution of the digital renminbi. Do you see a new form of government monetary policy here?
piska: Of course, digital corporations are not NGOs. Accordingly, there is a great opportunity for the corporations in this new role. While Alibaba and Tencent serve primarily as a longer arm of the Chinese central bank – and certainly can also benefit from it – the options for Facebook are even more extensive. If Libra unites larger amounts of currencies and bonds, then power can also be exercised against states if the financial volume that is processed via Libra is massive. Overall, the large digital corporations are likely to become even more influential if they create their own coins that the market accepts.
Developing countries in particular can serve as a gateway here – keyword: banking the unbanked. Currency concepts such as Libra can particularly easily challenge the sovereignty of the state there. Economically weaker countries in particular could be attracted to the stability of a Libra currency and thus sacrifice their own sovereignty to a certain extent. It could be tempting for emerging markets to make a stable coin legal tender.
CriptomonedaseICO: How realistic do you consider a mix of decentralized money in everyday life, see Bitcoin, hybrid currencies like Libra and digital central bank currencies, as is now planned in China?
piska: I can well imagine that such a scenario will occur. Since these developments take up a lot of time, different currency concepts will also exist in parallel. This is related to who the people want to trust, a strong centralized structure that has proven their competence, or a system supported by the community itself. Both thought patterns exist on the market, worldwide. So there is a demand for both more decentralized and more central currency solutions that will further differentiate in the next few years.
---
Be sure not to miss any important news related to Cryptocurrencies! Follow our news feed in the way you prefer; through Twitter, Facebook, Telegram, RSS or email (scroll down to the bottom of this page to subscribe). Bitcoin never sleeps. Neither do we .
---
Disclaimer: This press release is for informational purposes only, the information does not constitute investment advice or an offer to invest. The opinions expressed in this article are those of the author and do not necessarily represent the views of CriptomonedaseICO , and should not be attributed to, CriptomonedaseICO .
---