MultiVAC: The pioneer blockchain platform in fragmentation-based flexibility
MultiVAC: The pioneer blockchain platform in fragmentation-based flexibility
This post is also available in:
Español (Spanish)
Русский (Russian)
MultiVAC is a next-generation public blockchain , designed for complex and large-scale distributed distributed applications.
The project is a pioneer in flexibility, so that decentralized applications (Dapps) freely exchange in the impossible CAP triangle between decentralization, performance and security, and supports large-scale decentralized business applications, for complex and diverse business requirements.
In this way, MultiVAC provides a novel approach for the blockchain to reach industrial capabilities .
The company's vision is to allow "large-scale commercial DApps to integrate seamlessly into our ecosystem, allowing everyone to quickly and easily use blockchain applications to improve their work efficiency and quality of life, thus creating a reliable, fair and reliable society. harmonious, "mentions its website.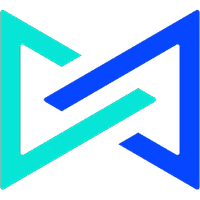 Why fragment?
For MultiVAC, fragmentation is the only practical and fundamental way to scale the blockchain from the bottom up, while retaining its original intention to be a decentralized ledger open to all.
"It is the deepest level solution that makes the least amount of commitments by providing performance benefits. The other solutions have severe limitations. DPoS violates the original 'core value' of the decentralization blockchain by returning to semi-centralization. Out-of-chain solutions, such as state channels, require trust relationships between the customer and the state channel provider. DAGs require too many network transmissions to be manageable in an open environment, "highlights the project.
This is the reason why they ensure that fragmentation is the only solution that has been shown to sustainably improve TPS in a decentralized and secure manner.
MultiVAC believes that the most robust scale solutions are built from the bottom up from the level of the infrastructure floor . For this reason, they use this mechanism for blockchain as their central scalability approach.
However, although this methodology has produced advances in the parallel processing of transactions, it has not realized the total scalability.
Therefore, now, the MultiVAC project is developing the world's first fast, efficient and totally fragmented blockchain with fragmentation not only for calculation, but also for transmission and storage, maximizing performance while maintaining decentralization and without Sacrifice security.
More than fragment
Other key features include verifiable random functions (VRF) , its instruction execution test (PoIE) and data storage.
VRFs bring a probabilistic model with which the network can randomly select aspects such as which node manages to sign a block and which fragment is selected, PoIE eliminates the need for each line of code in a smart contract to have to run on all nodes and uses of physical discrepancy between computing and storage in modern computers to criminalize malicious behavior and ensure security and efficiency.
Riddle solved
MultiVAC officially launched its Testnet 2.0 «Enigma» in June . The project opened a new era of fair mining and again granted control of the blockchain systemto the miners.
On the day of the launch of Enigma, the project synchronously published the three mining modes of "Cloud Mining", "Self Mining" and "Group Mining", which greatly reduced the threshold of participation of miners and allow the ordinary PC Participate in mining freely.
In order to encourage the community to actively participate in green building, MultiVAC also launched a one million rewards mining plan. Until June 30, the deposit of miners exceeded 100 million, and the entire network has deployed about 1,000 nodes, accumulating more than 8 million rewards .
As is well known, blockchain techniques are known for decentralization. However, many public block chains have now been monopolized by ASIC mining machines and centralized mining pools, and the rights of common miners have also been deprived.
Meanwhile, some public blockchains that adopt partial centralized solutions, such as the verification of supernodes and the root chain to solve the scalability problem, result in the blockchain being controlled by a few chaebols and large miners.
For MultiVAC, decentralization is the core value and vision that cannot be abandoned in the development of blockchain , and also represents the inflexible will of true freedom. The firm has always adhered to the original blockchain decentralization proposal .
By solving its pioneering all-dimensional fragmentation technology, MultiVAC allows miners to have the same probability of generating blocks and allows each miner to have the same accounting and voting rights, which guarantees equity and decentralization. of the entire system.
In this mining plan, all the miners' rewards are repurchased by the MultiVAC F foundation of the secondary market, which will also greatly increase the token's circulation value. Due to the innovative technical concept and reward mechanism of MultiVAC, its mining activities continued to attract a large number of miners immediately after its launch.
Currently, the project is focused on its testnet 3.0 and a new mining model for more people to participate .
The MultiVAC IEO
Last April, MultiVAC launched an initial offer on Exchange ( IEO) within the Kucoin crypto exchange of its MTV token.
With an estimated collection of $ 3.6 million, KuCoin offered 600 million MTV (6% of total supply), at $ 0.006 per unit.
Currently, the MTV currency is quoted in Kucoin at a price of $ 0.002385, with earnings of 6.70%. And he is making a raffle with Cryptocurrency .
Do you want more information? Visit to MultiVAC .
Website: https://www.mtv.ac/
Twitter: https://twitter.com/MultiVAC_Global
Telegram: https://t.me/MultiVAC_Spanish
Telegram: https://t.me/MultiVACMTV
Talk: https://open.kakao.com/o/gTDGLtkb
Medium: https://medium.com/multivac-foundation
Mail: core@mtv.ac
---
Be sure not to miss any important news related to Cryptocurrencies! Follow our news feed the way you prefer; via Twitter, Facebook, Telegram, RSS or email (scroll down to the bottom of this page to subscribe). Bitcoin never sleeps. Neither do we.
---
Disclaimer: This press release is for informational purposes only, the information does not constitute investment advice or an offer to invest. The opinions expressed in this article are those of the author and do not necessarily represent the views of Cryptocurrency , and should not be attributed to Cryptocurrency .
---
Follow us on Telegram // www.criptomonedaseico.com
This post is also available in:
Español (Spanish)
Русский (Russian)