Prizm, the cryptocurrency that makes millionaires
Prizm, the cryptocurrency that makes millionaires
This post is also available in:
Español (Spanish)
Русский (Russian)
Prizm (PZM) is a cryptocurrency that has implemented paramining technology, allowing all its holders to participate in the issuance of currency.
The token complies with all the basic principles of blockchain systems: decentralization, honesty and publicity.
The source code for your software architecture is completely open, developed by Prizm based on Java 1 NXT. The algorithm used does not depend on the concept of "currency age" characteristic of other cryptocurrencies.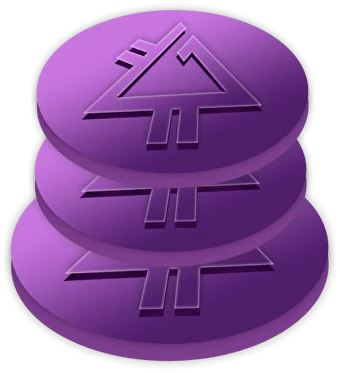 It has strong protection against "nothing at stake" attacks. The protection method used is the adhesion test.
On average, this token takes 59 seconds for the blockchain block to be generated and does not depend on the amount of transactions.
PZM has a volume of more than US $ 425,000. In addition, it is listed in CoinMarketCap and Investing.
The Prizmbit flexible exchange
The cryptocurrency is the native token of the Prizmbit exchange platform. It is an Exchange that makes digital currency operations easy and affordable for all customers.
In this stock exchange is a stock exchange, all kinds of cryptocurrency operations can be performed in the most affordable way and with additional conditions to increase the interest rate with the Prizm paraffin, allowing customers to obtain up to 28% of profits monthly and 122% of benefits every 100 days passively, depending on the paraminate.
In addition, it also offers the possibility of earning income through daily reinvestment and the affiliate program that offers 0.1% of daily earnings.
To all this joins a flexible interface for beginner and advanced traders, with very flexible configurations, high security with two-factor identification and notifications.
In Prizmbit it is possible to organize the commercial space according to the needs of the client. Allowing to compose the design, choose between themes, configure notifications and data preferences.
It also has a compatible API, with which you can connect operation robots and terminals created by others without problems.
Prizmbit has codes without commissions within the stock exchange, operational and qualified technical support from 9:00 to 22:00 (Moscow time); as well as deposits and withdrawals in bank accounts in Russia, as well as in foreign countries with minimum commissions.
The exchange has mobile applications for iOS and Android, where trading is even easier. It also has channels on Telegram, where customers are served immediately and can share their experiences on the platform.
Paraminning
The paramining is a source of three factors to increase the number of coins in your wallet. Since the extraction of new monetary units is based on the principle of "Paramining" (or paramining), at least one PZM coin purchased in your wallet leads to the beginning of the generation of new currencies.
The three factors are the number of coins in the personal Prizm wallet, the number of coins in the followers structure and the PARATAX mining difficulty.
The PARATAX is a linear increase in the difficulty of creating coins, expressed as a percentage of the number of coins already extracted by all users. The maximum limit of PARATAX is 99% at the time of extracting 3,000 million PZM. The higher the percentage of Paratax, the more difficult it is to obtain new currencies.
Also, the speed of extraction of new tokens depends on the amount of cryptocurrencies in the wallet: the more coins you have, the higher the paraffin rate, the higher the customer's profitability.
He invested a BTC and won a million euros
Alex López is a 20-year-old who managed to earn his first million euros, just by investing a Bitcoin. Speaking to CriptomonedaseICO, he revealed that years ago he was connecting to cryptocurrencies, he even bought his first BTC for 400 euros.
"Then, I saw it rise drastically and I thought it would always rise and, of course, it would be getting richer. However, the price of the cryptocurrency fell to 0.15 EUR, then to 0.10 EUR, and then reached the point of 6-7 per 1000 and stagnated. It was clear; I could not get any income. So, I decided to trade. I started to investigate the technical analysis. Then I bought an access to private chats to analyze what to do and how to buy and sell orders. I was raising my bets. I could have a pretty successful business. Also, however, you could lose everything. My funds melted quickly. I started trading with margin. I don't even need to continue. I only had 1 bitcoin left. My commercial strategy was not successful. I needed something to change. "
That was when Lopez found the Prizm cryptocurrency. Immediately, the young man was interested in his income model, in which it was not necessary to invest in the mining equipment, trade or wait for the price to rise , it was only enough to buy PZM and the paramilitary began.
"However, in that period I thought that Prizm was a pyramid system. In addition, Prizm's trading volume was very small. The marketing was weak. At the same time, Bitcoin began to grow. I started doing an analysis on how I could earn more in a month or even in a year. What I had learned: if you do not withdraw money during the year, your income will increase tenfold due to the following factors: high percentage of paramedics; automatic reinvestment and compound percentage; luck, according to the price increase at the time of the withdrawal of benefits, "he said.
He explained that this is thanks to the PZM system, where you have a "collective wallet" (or pool) that collects money from all users to have a high interest in paraffin. All collective wallet holders receive this interest.
"The first groups began to appear exactly at that moment because a great interest attracted new users. I decided to invest in Prizmbit.com. It was just a pilot version of the system. The first users could receive 0.9% of paraffined per day. One more advantage is that it was not necessary to pay a commission to enter. This meant that it was possible to have more profits in the future. Prizmbit also has an automatic reinvestment function. Therefore, the won Prizm return to your personal account and the paramedic begins with the highest amount, which is the compound percentage, "he said. "The investment in Prizm brought me good income, but I wasn't ready to pay with my last Bitcoin, " he added.
However, it was not the best time for Prizm. At the end of the summer, the founders of the Prizm cryptocurrency with the management of Aleksey Muratov decided to change the system algorithm and improve its security. In addition, they stopped all system processes and limited access to user wallets. The community did not like it. They began to think it was a scam.
Working with the system took a long time. As soon as all users were able to access their personal accounts, many of them had started selling their money, instantly dropping the price more than 10 times.
In addition, one of the exchangers cryptocurrency manipulated the price, borrowing mondeas Prizm. I was using the money during the year, and at the time of withdrawal, this exchanger began lowering its price to pay 2 times less on the buyback.
"Fue peligroso invertir. Sin embargo, aprendí algo de mi experiencia: si el precio está bajo, es el mejor momento para comprar. Al final, el 7 de Noviembre de 2018 vendí mi bitcoin. Fue un día significativo. Gané 6510 EUR e invertí toda la cantidad en Prizm. En ese momento, Prizm costaba sólo 0,80 euros. Tenía 81375 Prizm", relató López.
In fact, the young man chose the right time to invest. Prizm's price was falling only a few times. The paramedic was giving him about 30% monthly interest and each month this interest was generated for greater investments.
In a few months I already had 177 thousand Prizm. It was double what I had invested. In addition, the price also doubled.
By March 2019, the price increased dramatically. Prizm went beyond 30%. Now, Lopez had 280 thousand Prizm. With a 30% rate it was 84,000 euros, so he had earned 10 times more than he had invested.
However, as with Bitcoin, after weeks the growth stopped. He later fell.
"I started to realize that the price would go down to 0.20-0.10 euros, and my 80,000 euros would become 20,000-30,000 euros (I could actually buy a new flat). I wanted to sell everything, but I decided to think more logically. First, I saw that Prizm was becoming popular. The community was also growing, new groups appeared. In addition, many people were interested in this cryptocurrency. Then, the currency would generate demand. Apparently, the price would not decrease. Second, I calculated that in 6 months I could have more than 1.5 million Prizm. Therefore, even if the price were 0.08 EUR, it would still have 120,000 EUR. I decided not to withdraw my money, "he said.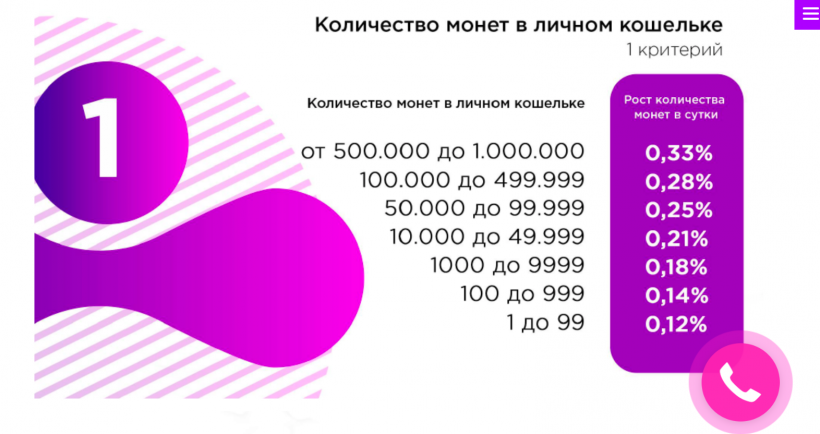 Unfortunately, the price fell more than half. Once again, López wanted to sell his Prizm and buy more coins with the lowest price, because with the Prizmbit system it was easier to do so.
But, his commercial experience had taught him that he would probably never predict price variation. In the end, I forgot about these plans and froze his Prizm money for six months.
"It had already been a year since when I had invested my Bitcoin in Prizm. I didn't think much about selling it, but at that moment, the price started to rise. In November 2019 Prizm grew to EUR 0.70 and even reached almost EUR 0.80. So, if I wanted to sell my Prizm, I could have more than one million euros. It was the last chance. Consequently, in a year, on November 7, I started selling my Prizm. I had 1 802 483 Prizm. It was a bit complicated because Prizm didn't have enough liquidity and setback. I was selling Prizm on different platforms for several days. The average price was approximately 0.76 EUR. I won 1,370,000 EUR! "He exclaimed.
Do you want more information? Visit to PrizmBit.
Website: https://www.prizmbit.com/
Twitter: https://twitter.com/prizmbit
Telegram: https://t.me/prizmbitnews
Instagram: https://www.instagram.com/prizmbit/
Facebook: https://facebook.com/prizmbit/
---
Be sure not to miss any important news related to Cryptocurrencies! Follow our news feed the way you prefer; via Twitter, Facebook, Telegram, RSS or email (scroll down to the bottom of this page to subscribe). Bitcoin never sleeps. Neither do we.
---
Disclaimer: This press release is for informational purposes only, the information does not constitute investment advice or an offer to invest. The opinions expressed in this article are those of the author and do not necessarily represent the views of CriptomonedaseICO, and should not be attributed to CriptomonedaseICO.
---
Follow us on Telegram   //  www.criptomonedaseico.com
This post is also available in:
Español (Spanish)
Русский (Russian)