RastaSwap: The lucrative Cannabis business now with a crypto focus
This post is also available in:
Español (Spanish)
Русский (Russian)
SPONSORED CONTENT
---
RastaSwap is a community driven project, it has developed to be the number one crypto ecosystem related to the cannabis market and a bridge between the traditional stock market and crypto.
Later, the objective of RastaSwap is to launch a platform to finance new initiatives and startups related to the cannabis market, facilitating investment in companies and products related to cannabis from anywhere in the world.
Changing the cannabis industry
The cannabis stock market is not just a legal line of business but a truly profitable investment opportunity.
NYSE, Nasdaq and TSX are among the top exchanges where 239 stocks in the cannabis industry can be bought, sold and sold legally issued.
Such diversity and support has allowed the legal cannabis stock market to reach an impressive market capitalization of more than $ 83 billion, with an average daily volume of more than $ 1.5 billion.
Although the legal cannabis stock market only works on exchanges in the United States, Canada and Australia, it is constantly and steadily growing in other countries.
The legal market for cannabis in the US already reaches an impressive $ 20.3 billion in 2020. With a growth rate of around 16% annually, it is expected to raise up to $ 42.8 billion by 2025.
In this ecosystem, the goal is to launch a decentralized MMA exchange, focused on the cannabis market, as well as products that link to the assets of cannabis companies.
In the near future, when the AMM decentralized exchange is up and running, the profit share of the liquidity pools and the transaction fees on the exchange will be distributed to the $ RCOIN holders, every day at 4:20 PM.
Passive income and community
RastaSwap is a community owned and driven project.
All profit share from all liquidity funds and transaction fees on the exchange are distributed to RastaCoin holders ($ RCOIN), every day at 4:20 PM. in the form of $ ETH, $ BNB or $ CAKE automatically deposited into your wallet.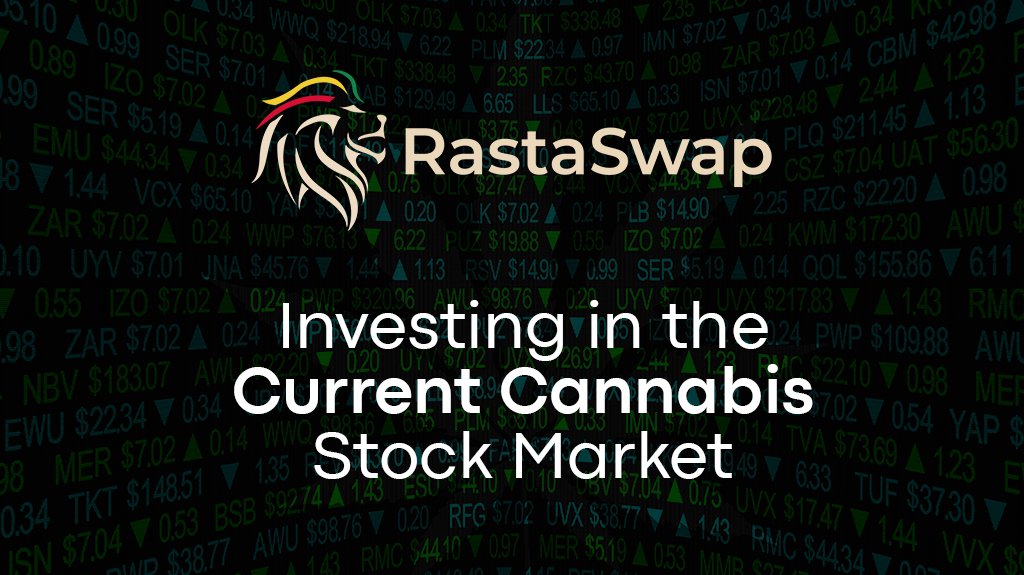 The technology behind this project will manage the pools and farms so that users can sit back, relax, and have their winnings automatically deposited into their wallet.
A safe platform to trade and launch 4:20 tokens
The goal of Rastacoin is to create a platform where any cannabis initiative can receive funds with RastaSwap. This can include start-up projects or established cannabis businesses. They will be able to issue tokens backed by stocks or real assets.
Governance and voting: All RastaCoin holders have the right to cast their vote and participate in important decisions regarding the community as a whole, as well as the future of the RastaSwap project.
Crowdfunding platform: To join crowdfunding or new token offerings on the RastaSwap platform, you must use the $ RCOIN token. After that, they will be burned and you will receive new tokens.
Liquidity Funds Profit Rewards: In the near future, when the AMM decentralized exchange is up and running, the profit sharing of liquidity pools and exchange transaction fees will be distributed to $ RCOIN holders, all the days at 4:20 pm
Limited Supply and Token Burns: There is a maximum supply of $ 160,000,000 RCOIN ERC-20 / BEP-20 tokens. Furthermore, RastaCoin has been designed to have different burning mechanisms to always reduce the RastaCoin supply.
Token $RCOIN
$ RCOIN is the governance token of the RastaSwap project and it is mandatory to participate in voting and funding. When a new token is offered on the market, it will be necessary to have $ RCOIN in order to participate and the $ RCOIN used will be burned to reduce the supply of tokens.
Ticker: $ RCOIN
Token specification: BEP-20 / ERC-20
Maximum supply: 160,000,000 $ RCOIN
Pre-sale and ICO
Users can immediately take part in the RastaSwap pre-sale where they already have $ 35,507.5 USD raised at this stage of a goal of $ 40,000.
For its part, the RastaSwap ICO will begin soon with the initial RastaCoin coin offering, which will begin on December 21 at 4:20 p.m. This will last for 90 days and will end on March 30, 2022.
Users will be able to buy the token at a price of 0.10 USD with ETH, BNB, BTC, XLM, XRP, CAKE, BUSD, USDT, BTC.
Links
Whitepaper: https://rastaswap.com/RastaPaper.pdf
Telegram: https://t.me/RastaSwapChat
Discord: https://discord.io/RastaSwap
Linkedin: https://www.linkedin.com/company/rastaswap/
---
¡Asegúrese de no perderse ninguna noticia importante relacionada con Criptomonedas! Siga nuestro feed de noticias de la forma que prefieras; a través de Twitter, Facebook, Telegram, RSS o correo electrónico (desplácese hacia abajo hasta la parte inferior de esta página para suscribirse). Bitcoin nunca duerme. Tampoco nosotros.
---
Descargo de Responsabilidad: Este comunicado de prensa es sólo para fines informativos, la información no constituye consejo de inversión o una oferta para invertir. Las opiniones expresadas en este artículo son las del autor y no representan necesariamente los puntos de vista de CriptomonedaseICO, y no deben ser atribuidas a, CriptomonedaseICO.
---
This post is also available in:
Español (Spanish)
Русский (Russian)