US Treasury tracks blockchain subsidies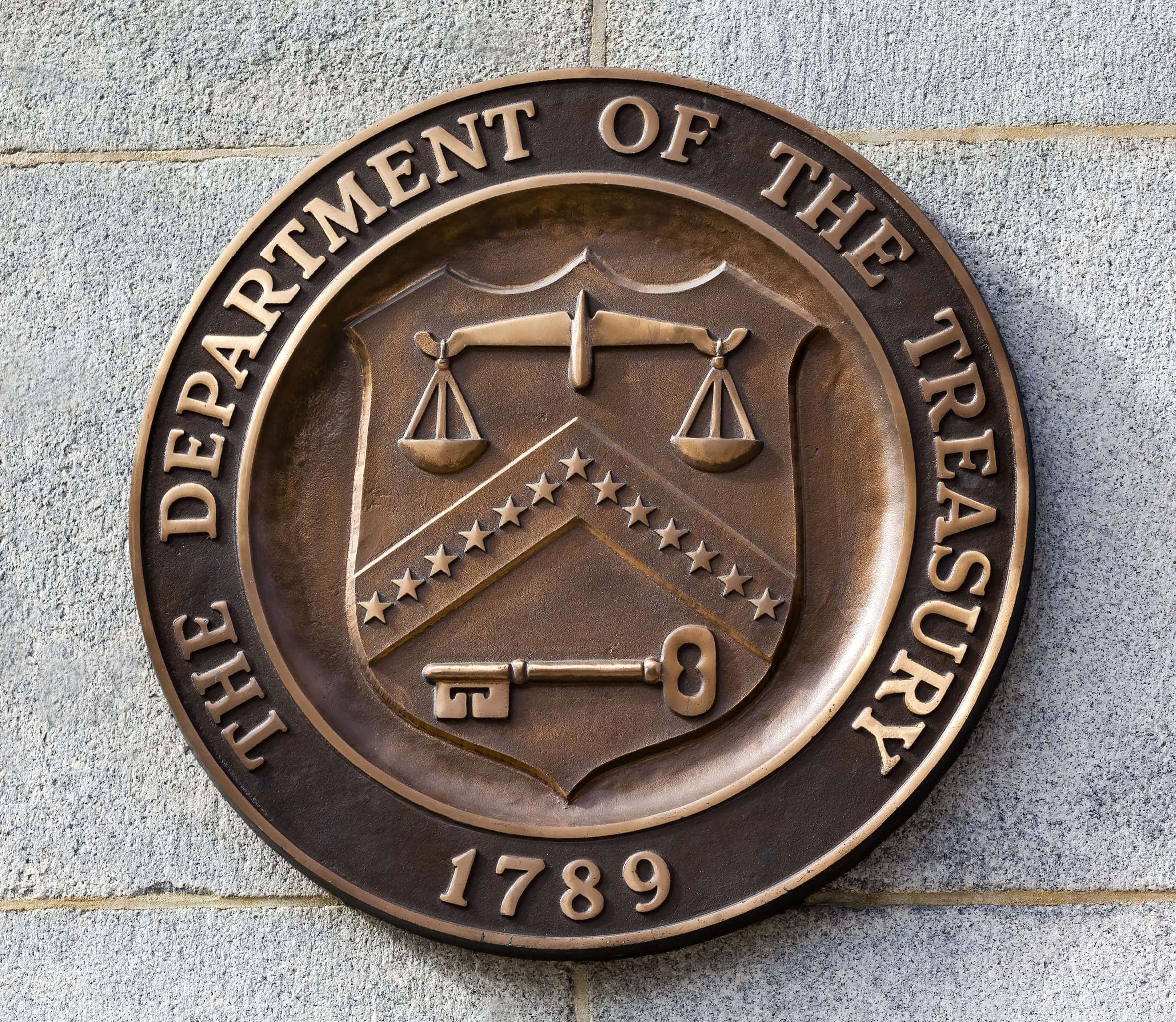 Blockchain applications are increasingly finding their way into official processes. This also applies to the US Treasury Department, which is testing a subsidy program on a blockchain basis. The new system is intended to store and track data, which enables more efficient allocation and use of grants.
Funding through blockchain
The blockchain-based letter of credit for recipients of state funding is nearing the end of its test phase. This emerges from a lecture by Craig Fischer, head of the innovation program in the Ministry of Finance, at a conference on the modernization of financial systems, of which the specialist magazine Federal Computer Week (FCW) reported on January 10.
The system uses tokens as letters of credit in peer-to-peer transfer to track the flow of government grants to beneficiaries. The tokenization is primarily used to collect and track relevant data and is also intended to make transactions more secure. The blockchain stores information about the recipient and provides access to transaction details such as the amount of the money and the time of the award.
Fischer added that the beneficiaries must have a wallet linked to a bank account. However, access to a tokenized letter of credit is restricted for security reasons, says Fischer:
This is not the Bitcoin network where everything is visible.
Since September of last year, the U.S. Treasury Department, along with San Diego State University, Duke University and the National Science Foundation, have been developing the blockchain-based system. If the further tests run without complications, a start is expected at the end of January.
SME promotion made in China
The Chinese authorities are now increasingly using blockchain applications to optimize official processes. The Chinese province of Guangdong recently launched a financing platform to improve the financing of small and medium-sized enterprises (SMEs).
The platform is used to analyze and evaluate commercial loans. A comprehensive database is available that is made up of government data and catalogs information from more than eleven million companies. The platform is a useful tool for distributing loans to SMEs and minimizing risks through transparent data transfers.
---
Be sure not to miss any important news related to Cryptocurrencies! Follow our news feed in the way you prefer; through Twitter, Facebook, Telegram, RSS or email (scroll down to the bottom of this page to subscribe). Bitcoin never sleeps. Neither do we .
---
Disclaimer: This press release is for informational purposes only, the information does not constitute investment advice or an offer to invest. The opinions expressed in this article are those of the author and do not necessarily represent the views of CriptomonedaseICO , and should not be attributed to, CriptomonedaseICO .
---