Bakkt Warehouse insured with $ 125 million | BTC-ECHO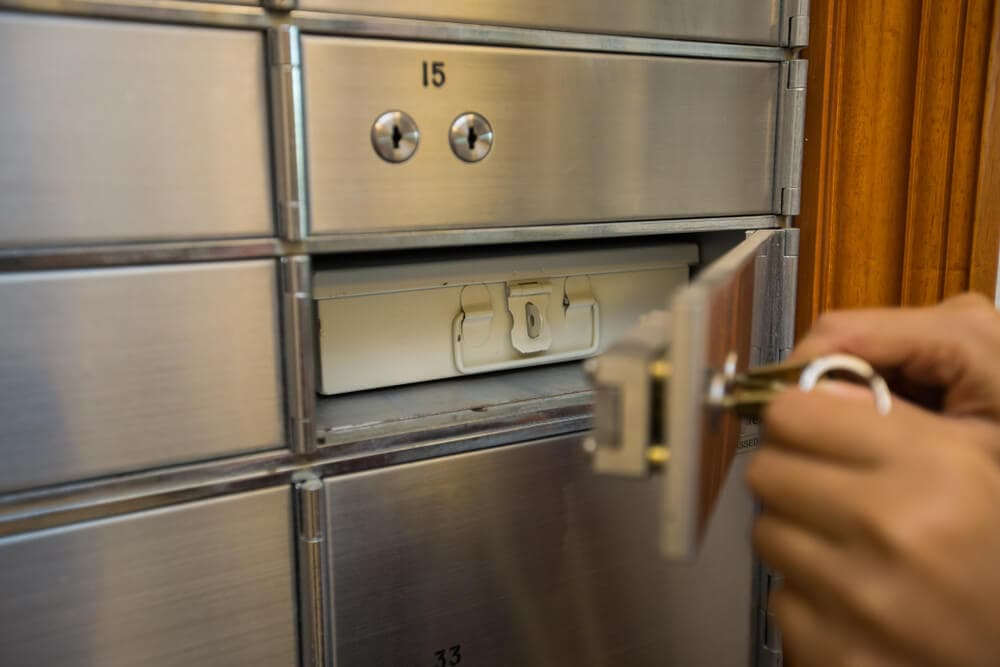 It was Warren Buffett, quoted by Julian Hosp in a smaller video on YouTube, who, as a long-time financial market watcher of the year, said, "Go away in May, but do not forget to come back in September."
Once minor market fluctuations have been left aside, this rule applies to this year as far as possible. The market capitalization has changed only insignificantly in recent months. September has dawned and the market, now consolidated for four months (a slight increase is noted), is waiting for change. How good, then, that the "big money" of the promising institutions is about to be realized. On September 23, a break is expected that could be triggered by the Bitcoin Futures from Bakkt, an American investment firm.
Like from one Tweet it has now become known that the so-called Warehouse "stored" Bitcoin be insured with $ 125 million.
I have them, I do not have them …
It was a big back and forth until finally Bakkt got a permit for their planned futures. Two approvals have been obtained: once from the CFTC (Commodity Futures Trading Commission) and once from the NYSDFS (New York State Department of Financial Services). The approval of the CFTC had gone according to a media post in a "self-certification process".
If one follows the green light, one ends up on the CFTC side, where one can find however no appropriate entry. It is different with the explanation of the NYSDFS, which seems to have an official character.
Since September 6, private customers can already invest. In plain English: Send Bitcoin to the wallets of the warehouse or withdraw from them. The wallets will fill up over the next two weeks until the launch on September 23rd. This has already been seen in a whale transaction of Bitcoin worth more than $ 1 billion.
Insure is good. What is better?
The sum insured of 125 million US dollars is essential to protect investors against hacks and fraudulent methods. It remains questionable how much BTC is actually stored in the warehouse of Bakkt. Based on the above transaction: much more. In addition, the bitcoin mantra "Be your own bank" can be cited, which runs contrary to this investment concept. In a media post, Adam White sums up the core business of his company:
Trusted infrastructure, especially the regulated and secure trusteeship of digital assets, is the core of everything at Bakkt.
Anyone storing his Bitcoin assets in this warehouse must be aware that he is transferring his last disposition over his assets to Bakkt. In return you get an insurance policy in return. For whom that looks like a fair deal, let him do it. From the perspective of an institution that has the money of the community, this may be useful under the rider of security. Still, one wonders why these institutions do not bring a capable crypto expert to the team who cares.
For Bitcoin, betting on a rise or fall in any case will be a test.
---
Be sure not to miss any important news related to Cryptocurrencies! Follow our news feed in the way you prefer; through Twitter, Facebook, Telegram, RSS or email (scroll down to the bottom of this page to subscribe). Bitcoin never sleeps. Neither do we .
---
Disclaimer: This press release is for informational purposes only, the information does not constitute investment advice or an offer to invest. The opinions expressed in this article are those of the author and do not necessarily represent the views of CriptomonedaseICO , and should not be attributed to, CriptomonedaseICO .
---
¿Utilizas Telegram? Únete a la mejor comunidad de trading en Telegram para recibir Señales Exclusivas de Compra y Venta de criptomonedas, acceso a nuestros Cursos Gratuitos, debates y análisis de proyectos! // www.criptomonedaseico.com